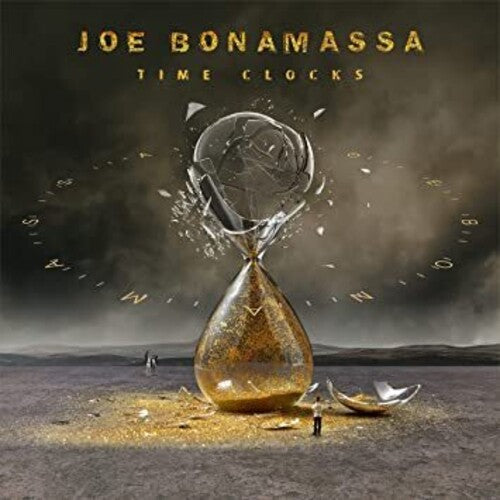 Joe Bonamassa
Time Clocks
Pay in 4 interest-free installments for orders over $50 with Shop Pay.
New album from blues rock legend incorporates prog, hard-rock elements
Blues-rock legend Joe Bonamassa is back with a brand-new studio album, Time Clocks — produced by Kevin Shirley and recorded in NYC in March of 2021. Bonamassa introduces elements of prog and hard rock to intensify his signature blues-rock style.
Joe's co-writers on this record include Charlie Starr (Blackberry Smoke), Bernie Marsden (Whitesnake), James House and Tom Hambridge who help elevate the storytelling to a whole new level. TransparentTransparent Yellow/Black Swirl 2LP with 20-page art booklet.
JOE BONAMASSA / TIME CLOCKS Transparent Transparent Yellow/Black Swirl vinyl double LP