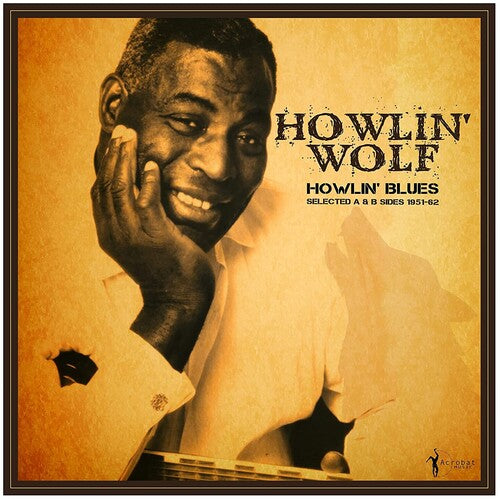 Howlin' Wolf
Howlin' Blues Selected A & B Sides 1951-1962
Pay in 4 interest-free installments for orders over $50 with Shop Pay.
Only 6 left in stock.
Vinyl LP pressing. Howlin' Wolf was one of the most charismatic and exciting performers in the history of blues music. Standing six feet three inches he was a mountain of a man whose menacing vocal and low down 'n' dirty delivery greatly influenced a whole generation of rockers who followed. Born Chester Burnett, Wolf was one of the most important and influential figures in Chicago Blues through the 1950s. Rougher-edged than Muddy Waters, the intensity of Wolf's performance prompted Sun Records impresario, Sam Phillips, to observe: When I heard Howlin' Wolf, I said: 'This is for me. This is where the soul of man never dies'. This 16-track LP features the bluesman's best-loved songs from the first decade or more of his recording career, comprising songs from his 1951 debut recording for Phillips in Memphis, through to 1962 by which time commercial blues had become focused on the middle-class, white student market as much as it's traditional black roots. A fitting tribute to one of the true greats of the blues.