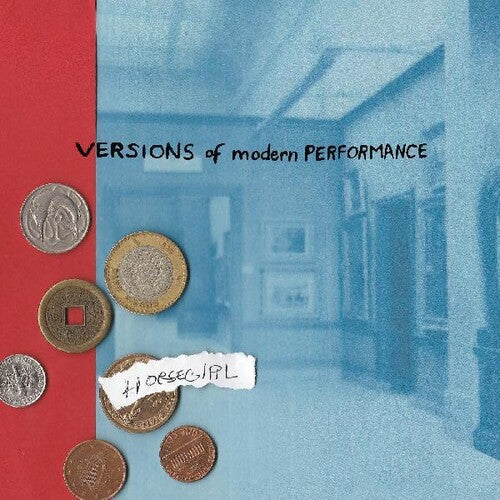 Horsegirl
Versions Of Modern Performance
Pay in 4 interest-free installments for orders over $50 with Shop Pay.
Only 3 left in stock.
Vinyl LP pressing in gatefold jacket. 2022 release. Horsegirl are best friends. You don't have to talk to the trio for more than five minutes to feel the warmth and strength of their bond, which crackles through every second of their debut full-length, Versions of Modern Performance, out June 3rd. Penelope Lowenstein (guitar, vocals), Nora Cheng (guitar, vocals), and Gigi Reece (drums) do everything collectively, from songwriting to trading vocal duties and swapping instruments to sound and visual art design. 'We made [this album] knowing so fully what we were trying to do,' the band says. 'We would never pursue something if one person wasn't feeling good about it. But also, if someone thought something was good, chances are we all thought it was good.