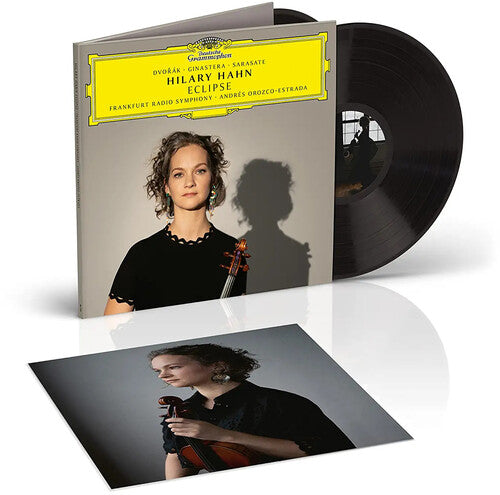 Hilary Hahn
Eclipse
Pay in 4 interest-free installments for orders over $50 with Shop Pay.
Only 5 left in stock.
Hilary Hahn/Andrés Orozco-Estrada/Frankfurt Radio Symphony - "Eclipse" - Hilary Hahn's latest album, Eclipse, celebrates the power of authenticity. Recorded with the Frankfurt Radio Symphony and it's Music Director (2014-2021), Andrés Orozco-Estrada, it sees the triple Grammy-winning violinist deliver interpretations of three works charged with universal emotions yet rooted in their composers' musical heritage: Dvorák's Violin Concerto, Ginastera's Violin Concerto, a strikingly original 20th-century gem, and Sarasate's Carmen Fantasy.