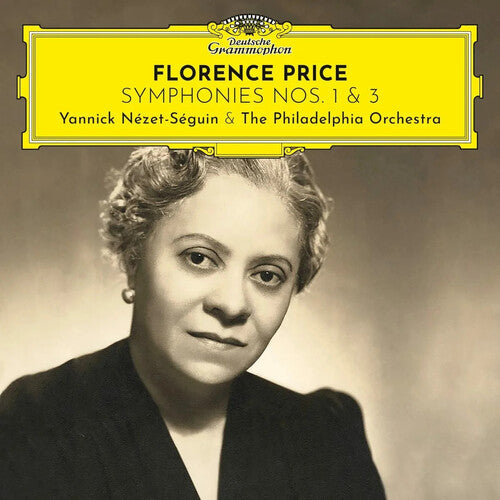 Florence Price: Symphonies 1 & 3
Pay in 4 interest-free installments for orders over $50 with Shop Pay.
In 1933, Florence Price's 'Symphony No. 1' was the first symphonic work by a Black woman to be played by a major American orchestra. Steeped in American folk music, spirituals, and church hymns, Price's celebrated work reflects her experience as a Black woman raised in the post-Civil War South. Florence Price composed her 'Third Symphony' in the midst of the Chicago Renaissance and it reflects her growth as a composer, taking more risks, adding modern techniques, and expanding emotional elements as compared to her more traditional 'First Symphony'. The 2 symphonies, played by the Philadelphia Orchestra and conducted by Yannick Nezet-Seguin, were recorded in Verizon Hall at the Kimmel Center for the Performing Arts in Philadelphia in early 2021.