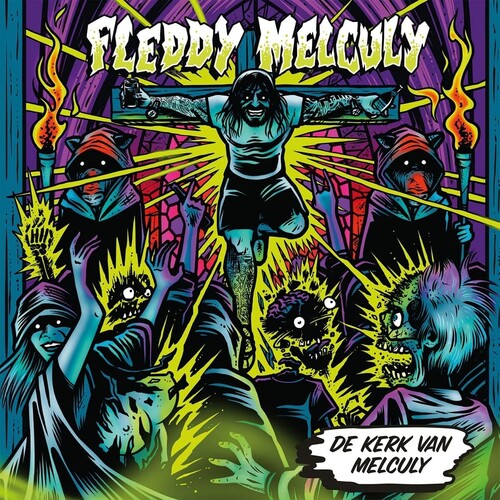 Fleddy Melculy
De Kerk Van Melculy
Pay in 4 interest-free installments for orders over $50 with Shop Pay.
Only 8 left in stock.
2LP (LIMITED LP 1 SMOKE COLORED & LP 2 RED & BLACK MIXED 180 Gram Audiophile Vinyl, insert with lyrics, numbered to 350). The story of Fleddy Melculy can safely be one of the craziest stories in Belpop history. After all, many bands don't have one (debut) song ('T-shirt by Metallica') from day 1 picked up by all possible media; from then from all major stages in Belgium and the Netherlands releasing and then scoring one cult hit after another.