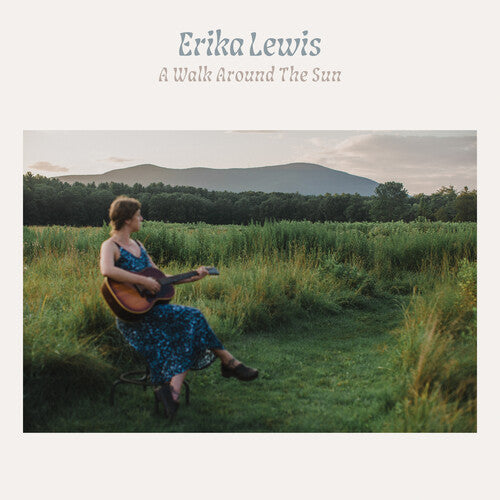 Erika Lewis
A Walk Around The Sun
Pay in 4 interest-free installments for orders over $50 with Shop Pay.
Only 10 left in stock.
Known for her lengthy tenure touring and busking with beloved New Orleans jazz band Tuba Skinny, prolific songwriter and singer Erika Lewis has been churning out American originals all her own for the past several years. From classic country to cosmic Americana to dreamy indie folk, Lewis continues to dip her toes more deeply into an ever-expanding pool of roots music styles. Her new record 'A Walk Around the Sun' is a testament to Lewis' songwriting prowess and exceptional vocal ability. Produced by John James Tourville (The Deslondes), A Walk Around the Sun features 11 all-original songs exploring the gray areas between love and loss, joy and grief, longing and contentment. Though her songwriting shines brightly, it's never at the cost of melody or arrangement; complete with sweeping strings, pedal steel, and even the occasional fuzz of a psych-rock guitar solo, Lewis' voice soars with emotion and texture throughout. Beautifully balanced, adroitly performed, and masterfully produced, 'A Walk Around the Sun' brings Lewis' solo work out from the wings to center stage, beneath a spotlight nearly impossible to ignore.