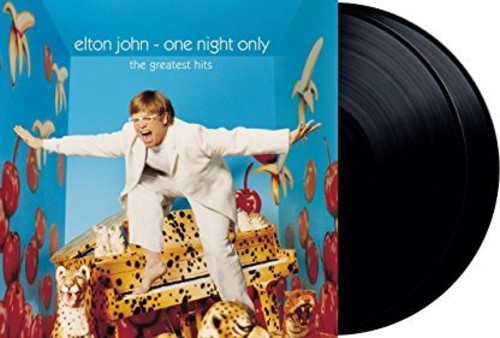 Elton John
One Night Only - The Greatest Hits
Pay in 4 interest-free installments for orders over $50 with Shop Pay.
Only 4 left in stock.
Double vinyl LP pressing. Elton John's One Night Only - The Greatest Hits is a live album released by Elton in 2000. The album was recorded on 20 and 21 October 2000 at Madison Square Garden. The title is "one night only" because the recording equipment failed to tape most of the audio from the first night, leaving only the second night to be recorded as an album. In the US, it was certified gold in July 2001 by the RIAA. Elton John has received five Grammy Awards, five Brit Awards - winning two awards for Outstanding Contribution to Music and the first Brits Icon in 2013 for his "lasting impact on British culture", an Academy Award, a Golden Globe Award, a Tony Award, a Disney Legends award, and the Kennedy Center Honors in 2004.