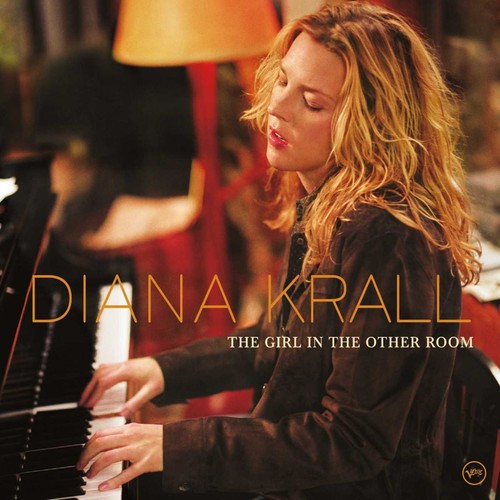 Diana Krall
The Girl In The Other Room
Pay in 4 interest-free installments for orders over $50 with Shop Pay.
Only 17 left in stock.
Limited double 180gm vinyl LP pressing of this 2004 album from the acclaimed vocalist/pianist. Co-written primarily with her husband Elvis Costello, this collection also includes songs written by Tom Waits, Bonnie Raitt and Joni Mitchell. Through the eloquence of Krall's wonderfully sophisticated melodic architecture and rhythmic parlance these songs express the experience of longing, of death, and of acceptance.. Diana Krall has sold more than six million albums in the US and over 15 million worldwide. On December 11, 2009, Billboard magazine named her the second Jazz artist of the 2000-09 decade, establishing her as one of the best-selling artists of her time. Krall is the only jazz singer to have eight albums debuting at the top of the Billboard Jazz Albums. To date, she has won five Grammy Awards and eight Juno Awards. She has also earned nine gold, three platinum, and seven multi-platinum albums.