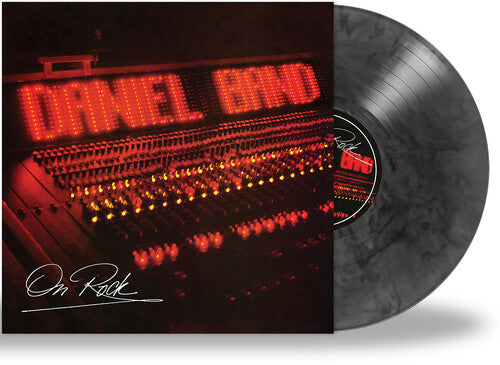 Daniel Band
On Rock + 2
Pay in 4 interest-free installments for orders over $50 with Shop Pay.
Only 15 left in stock.
In 1982 Daniel Band burst on the scene with their song "I'm Sorry," the lead single from their debut album, On Rock. Daniel Band was one of the very first hard rock/metal bands with a Christian message. This debut was raw and full of energy that expanded the scope of hard music in the church. In 1982, there were 4 hard rock bands with a Christian message that could be found in your local bookstore: Jerusalem, Rez Band, Petra, Barnabas - and now Daniel Band. Christian rockers thought they'd found pure gold in Daniel Band. With those Geddy Lee (Rush) vibes and the wild and dirty guitar tones (ala Ted Nugent, early Kiss, AC/DC) throughout the album, fans knew they had something special with On Rock. The 2022 heavyweight Random Color Vinyl features two brand new songs, "It All Turns To Rain" and "I Give You All," recorded by the band in 2009 and on vinyl for the very first time! Long out of print and hard-to-find, now is your chance to capture the hard edged charm of the debut release from Daniel Band on this Collector's Edition release. On Rock has never sounded or looked better! This classic has been digitally remastered by J Powell @ Steinhaus and includes a 12x12 full color insert featuring new band pics, lyrics, and a write up from Retroactive Records owner! This release is for the collector who wants everything elite - the music, the packaging, the music! For fans of Triumph, Rush, Bon Jovi, Resurrection Band. And Jerusalem! The charm, the riffs, the rock are all heavy on this one!