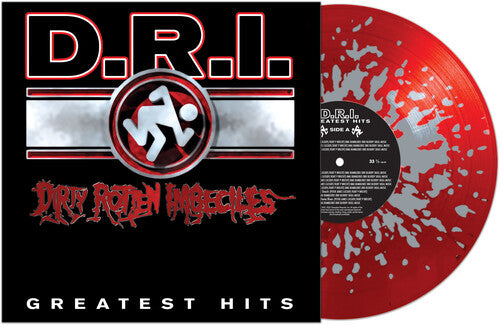 D.R.I.
Greatest Hits [Red/Silver Splatter]
Pay in 4 interest-free installments for orders over $50 with Shop Pay.
The very best tracks from everyone's favorite Imbeciles, those legends of hardcore thrash metal, D.R.I.! This retrospective spans the Dirty Rotten Imbeciles' entire career including highlights such as "Who Am I?," "Violent Pacification," "Commuter Man" and many more of the band's best mosh anthems! D.R.I. are legendary for their ear-piercing live shows which combine punkish, explosive guitar lines with politically outspoken lyrics!