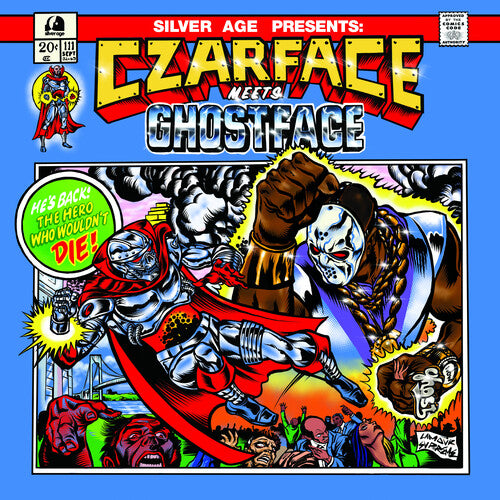 Czarface
Czarface Meets Ghostface
Pay in 4 interest-free installments for orders over $50 with Shop Pay.
Only 11 left in stock.
Vinyl LP pressing. Fresh off 2018's collaborative LP with the enigmatic MF Doom, Czarface meets Metal Face, the adventure continues as Czarface now faces off with Wu-Tang Clan's Ghostface Killah. Czarface meets Ghostface brings strictly mind melting beats and bars as three emcees clash like villains and heroes in the Savage Land. Czarface, a hip-hop and comics force comprised of Wu-Tang Clan general Inspectah Deck, Esoteric (who recently penned an X-Men comic for Marvel) and super producer 7L team up with Ghostface aka Iron-Man aka Tony Starks for murderous meyhem! Czar commandos Rebel INS and Esoteric trade lines such as "follow in my footsteps might tear your Achilles," and "flow customized got that Dapper Dan touch" with Ghost on the assist "chain is off the cooler, charm look like a shrunken head." With track titles like "The King Heard Voices," "Mongolian Beef," "Czarrcade '87," "Masked Superstars" and "Powers and Stuff" expect nothing short of a super charged collaboration. Twelve brand new tracks produced entirely by The Czar-Keys (7L & Jeremy Page).