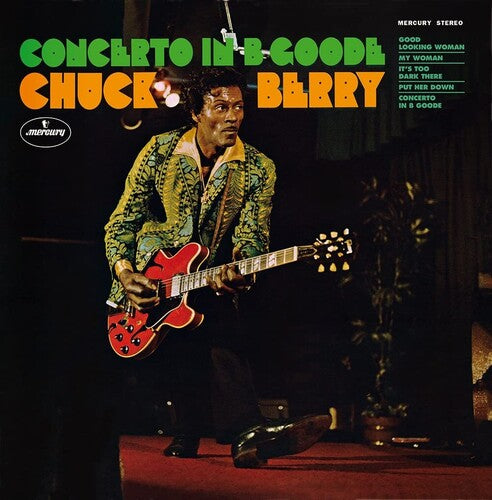 Chuck Berry
Concerto In B Goode
Pay in 4 interest-free installments for orders over $50 with Shop Pay.
Only 6 left in stock.
Limited 180gm vinyl LP pressing. Concerto in B Goode was Chuck Berry's last record for Mercury. Released in the summer of 1969, it was a successful attempt to merge blues, rock n' roll, and psychedelia. Produced by Berry himself, the title track (which refers to his song "Johnny B. Goode") is an extraordinary 18-minute workout in which Berry rocks and rolls through just about every guitar lick he knows. Backed by Billy Peek (organ), Kermit Eugene Cooley (bass), and Dale Gischer (drums).