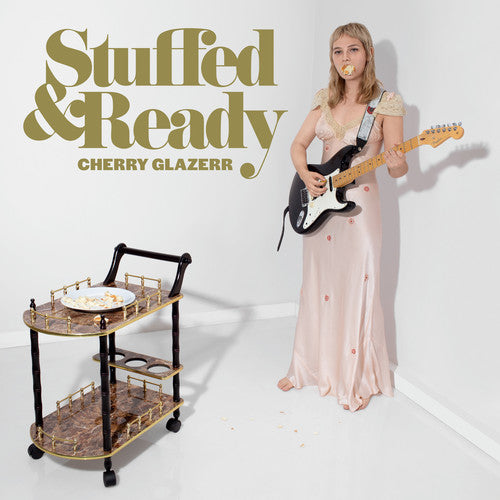 Cherry Glazerr
Stuffed & Ready
Pay in 4 interest-free installments for orders over $50 with Shop Pay.
Only 8 left in stock.
After releasing 2016's critically acclaimed Apocalipstick, Cherry Glazerr spent the next 18 months touring the world on their own steam. Between DIY All Ages venues, rock clubs, large festival stages, and massive theaters with some of the world's best and most beloved bands (The Pixies, Flaming Lips, Slowdive, and The Breeders, among others), the band has really only stopped to work on their follow up, Stuffed & Ready. While furiously building the band's sound and ideas, front person Clem Creevy enlisted Carlos de La Garza to be the band's studio co-collaborator as they evolved the songs and refined the recordings.