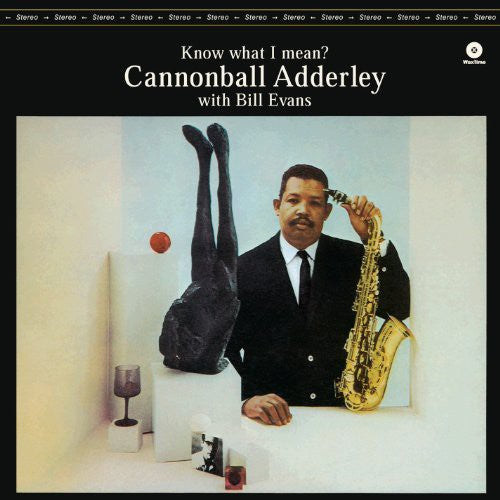 Cannonball Adderley
Know What I Mean
Pay in 4 interest-free installments for orders over $50 with Shop Pay.
Only 8 left in stock.
Limited 180 gm audiophile vinyl repressing of this Jazz classic. By the time Know What I Mean? was recorded (January-March 1961), both Julian Cannonball Adderley and Bill Evans had left the highly successful Miles Davis Sextet. Their best collaboration was to be their last on Know What I Mean?, on which Evans is nearly a co-leader. Cannonball had never recorded any of the tunes before, and he would never record any of them again. Wax Time.