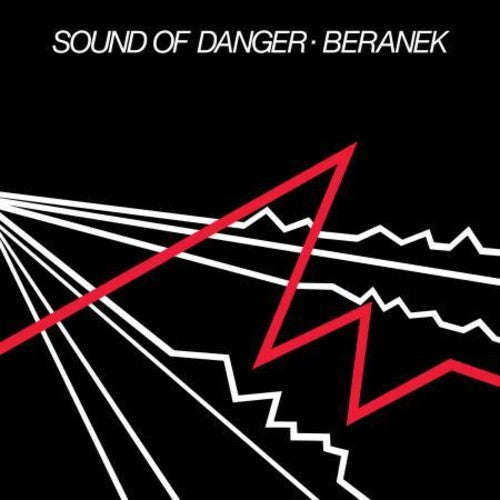 Beranek
Sound Of Danger
Pay in 4 interest-free installments for orders over $50 with Shop Pay.
Only 2 left in stock.
Espen Beranek Holm is a Norwegian musician and comedian, born in 1960 he began his music career as a clarinetist. Beranek was inspired by early synthesizer bands Kraftwerk and The Residents, leading him to create his own experimental music. His debut single "Dra te' hælvete" was released in 1981 and immediately banned by national TV/radio channel NRK due to explicit lyrics. This gave the young artist tons of publicity, helping the single spend almost 6 months on the national charts. Beranek returned to the Starholm Studios in Oslo from June - September 1981 to record nine new compositions. His debut album, "Sound of Danger", was released on Mind Expanding Records in November 1981. Nowhere near as accessible as the previous single, the album fared poorly commercially. Withdrawing from the single's fun, kitsch pop, the album is cool and static. Driven by metallic rhythm boxes, cold synths and stinging guitar. All of the songs are sung in English, in his best David Bowie accent, a rare occurrence in Norway at the time. Lyrics paint paranoid stories, full of melancholic, lingering emotions. There are also upbeat tracks that evoke a Prog Rock or Glam sensibility a la King Crimson, Alan Parsons or Roxy Music, creating a certain degree of balance. All songs have been remastered for vinyl by George Horn at Fantasy Studios in Berkeley. Housed in the original jacket featuring red, black and white lines that evoke a Richter Scale drawing measuring and earthquake designed by Monica Moltzau. Each copy includes a 2-sided 8×11" insert with lyrics, and an autographed press photo of Beranek.