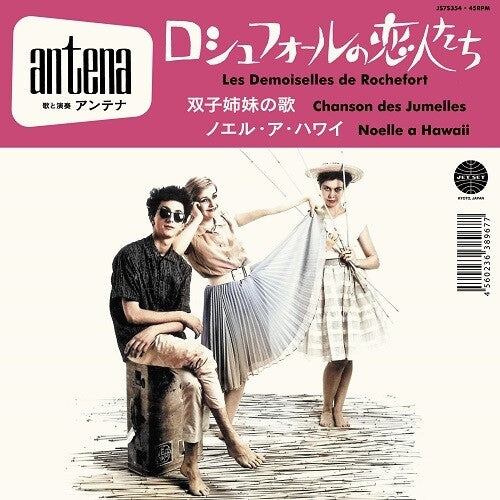 Antena
Les Demoiselles De Rochefort / Noelle A Hawaii
Pay in 4 interest-free installments for orders over $50 with Shop Pay.
Only 1 left in stock.
Antena, Belgium's leading 80's bossa-pop unit, has released a 7' cover of 'Chanson de Jumelles' from 'The Lovers Of Rochefort', with the B-side featuring the Christmas number 'Noel A Hawaii' from Les Disques du Crepuscule's compilation album 'Ghosts Of Christmas Past'.