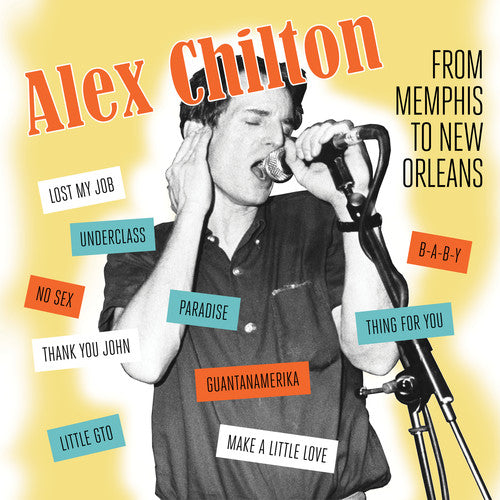 Alex Chilton
From Memphis To New Orleans
Pay in 4 interest-free installments for orders over $50 with Shop Pay.
Only 6 left in stock.
Vinyl LP pressing. Alex Chilton - From Memphis To New Orleans - Some know Alex Chilton as the lead singer of the Boxtops who had a number one hit in 1967 with "The Letter," others know him from the majestic Beatlesque pop of Big Star or as the name in a song by the Replacements ("Children by the millions sing of Alex Chilton...") Others know him as the songwriter of the theme song for That 70s Show. He was at the height of his cult star fame in the mid 1980s when he made these recordings. It is some of his best most honest work oddly neglected for some time but delivered here for enthusiasts and neophytes alike. Includes B-A-B-Y, Guantanaamerika, Let Me Get Close to You and many more.