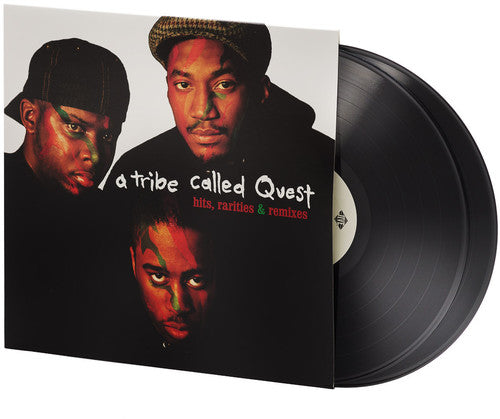 A Tribe Called Quest
Hits, Rarities and Remixes [2LP]
Pay in 4 interest-free installments for orders over $50 with Shop Pay.
Only 15 left in stock.
Over the course of five classic albums and numerous hit singles, a Tribe Called Quest established itself as a cornerstone artist in hip-hop and across contemporary music. The Gold-certified People's Instinctive Travels And the Paths of Rhythm and the Love Movement as well as the platinum-certified and ground-breaking albums the Low End Theory, Midnight Marauders and Beats, Rhymes & Life, created a unique legacy. This 2003 compilation is the companion piece to a Tribe Called Quest the Anthology. It contains remixes of many of the classic Tribe hits plus unreleased tracks from throughout their prestigious career. Many of these tracks were only issued on 12" and have never been commercially available on CD. 2x vinyl LP pressing.