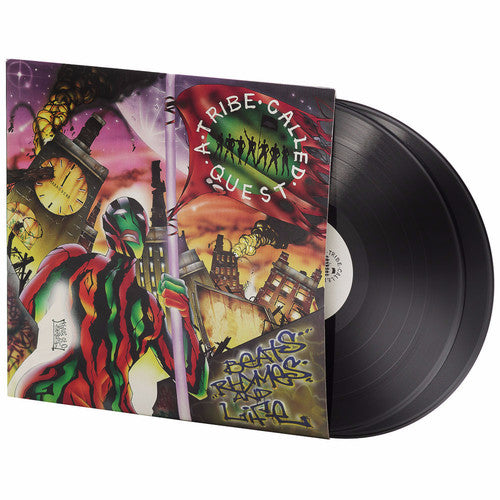 A Tribe Called Quest
Beats Rhymes & Life
Pay in 4 interest-free installments for orders over $50 with Shop Pay.
Only 8 left in stock.
BEATS, RHYMES AND LIFE was nominated for a 1997 Grammy Award for Best Rap Album. "1nce Again" was nominated for a 1997 Grammy for Best Rap Performance By a Duo Or Group. A Tribe Called Quest seem to grow, both musically and lyrically, with every LP, constantly setting standards for other rappers to follow. But they rarely stray from their chosen path. Since their 1990 debut, hip-hop has gone through numerous phases (new jack swing, gangster, hardcore), but the Tribe have remained focused on the music's true elements: BEATS, RHYMES AND LIFE. Produced by the Ummah, which consists of the Tribe's Q-Tip and Ali Shaheed Muhammad along with newcomer Jay Dee, BEATS, RHYMES AND LIFE sports the usual jazzy beats, and reintroduces Tribe as the all-around hip-hop group. Muhammad's use of funky samples, Phife's self-satisfying attitude, and Q-Tip's abstract poetry are only part of the reason why the trio keeps rap music on lockdown. There are other bands capable of experimenting with new sounds while delivering lyrical positivism, but they often forget how to simply rock the crowd. A Tribe Called Quest does that, too.