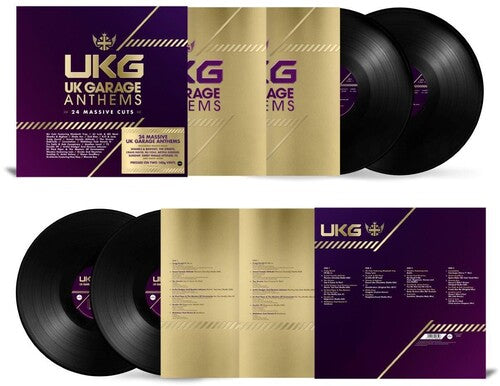 Various Artists
UK Garage Anthems / Various - 140-Gram Black Vinyl
Pay in 4 interest-free installments for orders over $50 with Shop Pay.
Only 1 left in stock.
Demon Records presents a new collection of 24 UK garage anthems, brought together on vinyl for the first time, exploring the very best of the UK garage scene and packed full of classic floor-fillers. Across the two 140g vinyl, highlights include tracks such as - Craig David 'Fill Me In', The Streets 'Has It Come To This?', Artful Dodger and Romina Johnson 'Moving Too Fast', Shanks & Bigfoot 'Sweet Like Chocolate', T2 'Heartbroken' plus 19 other massive tracks. Pressed on two 140g vinyl, housed in printed inner sleeves. An essential collection for any UK garage fan!