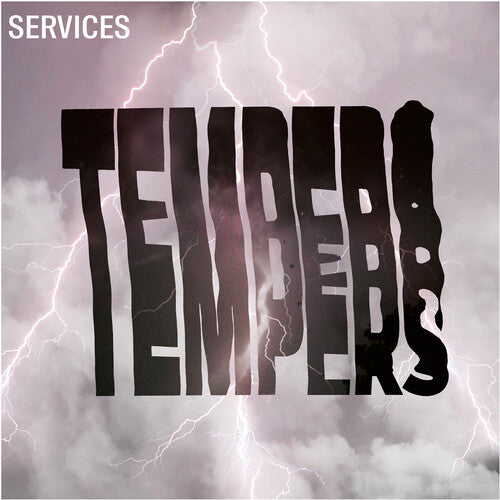 The Tempers
Services
Pay in 4 interest-free installments for orders over $50 with Shop Pay.
Only 1 left in stock.
Tempers, comprised of Jasmine Golestaneh and Eddie Cooper, have carved out their own niche within dark indie, electronica and synth-pop circles. Their sound is about exploring tonal and emotional tension as much as it is about actual tracks or singular moments. Adrenalizing yet hypnotic landscapes layer mechanical and sensual impulses, as crystalline vocals weave fever dreams of yearning and alienation. Informed by both Golestaneh's involvement in musical performance and visual art and Cooper's electronic production resume, as well as their time in the States and abroad, they operate as a multi-disciplined entity in the spirit and ethos of Factory Records. Tempers describe their creative process as a telepathic kinship they've developed since they started making music together: "We have these sort of unspoken criteria when we're writing music. We never really need to explain what that is but we both know when it's missing or when we've hit it." After a string of critically acclaimed singles beginning in 2013 with "Eyes Wide Wider" b/w "Hell Hotline," the duo released their debut LP "Services" (2015) on cult imprint Aufnahme + Wiedergabe resulting in the underground club hit "Strange Harvest", extensive international touring and sold-out shows. The album's vinyl edition soon became a sought after collectors item. Their 2017 EP "Fundamental Fantasy" was released as a result of the Vinyl Factory's Volcano Extravaganza artist residency on the Aeolian island of Stromboli. Following their unique creative compass, in 2018 they indirectly moved from the dance floor to galleries, releasing "Junkspace" a conceptual collaboration with famed architect REM Koolhaas. The record is available in the world's most select cultural hotspots, from The New Museum in New York to Walther K?nig museum stores throughout Europe, a testament to Tempers' love for experimental output and unorthodox presentation. In 2019 Tempers signed with Dais Records, promptly releasing "Private Life" and the lead single "Capital Pains," a meticulous evolution of the dark pop that marked the duo's earlier output.