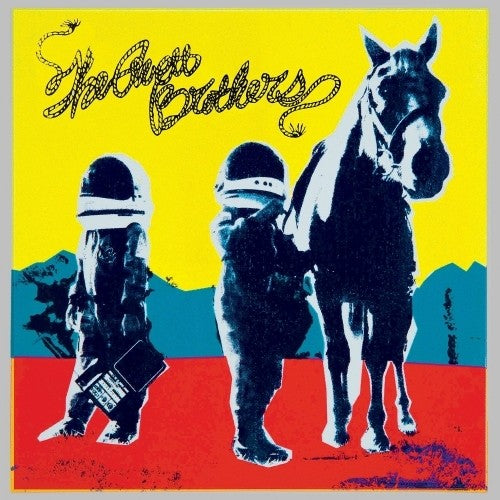 The Avett Brothers
True Sadness
Pay in 4 interest-free installments for orders over $50 with Shop Pay.
Only 9 left in stock.
Double vinyl LP pressing. 2016 release from Grammy-nominated alternative folk collective The Avett Brothers. The record reflects The Avett Brothers artistic, musical, and personal evolution over 16 years as a band. Eloquently describing what s to come on the horizon, Seth Avett says that True Sadness is a patchwork quilt, both thematically and stylistically. Wherein a myriad of contrasting fabrics make perfect sense on the same plane, this album draws upon countless resources from its writers and performers. He goes on to cite pervasive and cornerstone influences such as, Queen, Sister Rosetta Tharpe, Jimmie Rodgers, Tom Petty, Nine Inch Nails, Gillian Welch, Aretha Franklin, Walt Disney, Pink Floyd, Kings Of Convenience, calypso of the 1950's and country of the 1930's. Most importantly, he assures, "Throughout the album, we stitched together the boldest red and the calmest green, polka dots and stripes, the roughest denim and the smoothest velveteen. They came together because they are the best patterns we have and because each of us brought our own fabric to the quilting frame.".