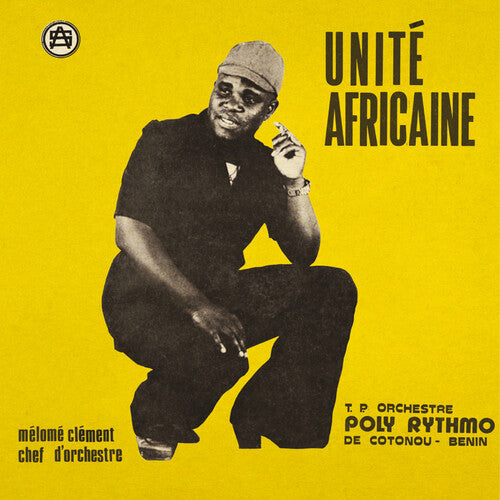 T.P. Orchestre Poly-Rythmo De Cotonou
Unite Africaine
Pay in 4 interest-free installments for orders over $50 with Shop Pay.
Only 1 left in stock.
Two monumental full-side tracks from a pair of late 70s Orchestre Poly-Rythmo albums, Unite´ Africane isn't exactly a compilation, more a combination of the standouts at a time when the band was at the peak of its powers.
Originally released in 1977, the title track is an infectious Afro-Latin workout that is interwoven with driving horn stabs by master trumpet player Tidiani Kone. Unite´ Africaine was recorded over the Nigerian border at the state-of-the-art EMI Studios in Lagos, yielding majestic sonic results.
Mede Ma Gnin Messe is taken from the 1978 Special 30 Novembre, and this time Poly-Rythmo wore their Afro-funk hat to deliver almost sixteen minutes of dancefloor fire. Propelled by Poly-Rythmo's super-tight beats and underpinned by a relentless keyboard refrain, the magic is the stellar horn parts that take this track to another level.
As with much of the Albarika catalogue, copies of the original LPs are incredibly tough to locate in anything approaching reasonable condition.