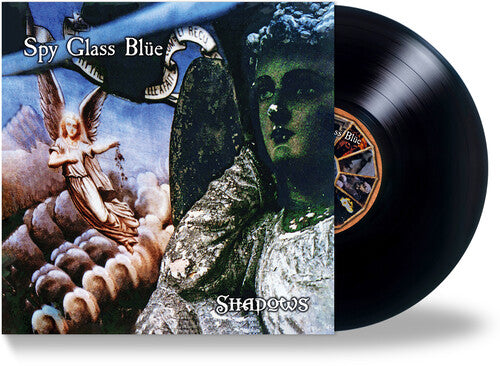 Spy Glass Blue
Shadows
Pay in 4 interest-free installments for orders over $50 with Shop Pay.
Only 14 left in stock.
Allan Aguirre is best known as the front man for the punk band Scaterd Few. He formed Spy Glass Blüe as a side project, to serve as his "artistic outlet" and to function as more of a ministry band. The group became his main focus for a brief interim (1995-1998) during which Scaterd Few was defunct. Shadows shows strong influence of general market artIists like David Bowie, Bauhaus, The Cure, and Peter Murphy and so was immediately identified as a rare example of Christian goth music. Aguirre objects to the categorization but admits that "a lot of goths were into Scaterd Few" and that he "welcomes that audience." The opening track, "Thin and Leaner," displays some of the punk style of Aguirre's main band, but the rest of the album consists of dark, haunting, moody tunes that might recall The Cure. Aguirre sometimes mimics David Bowie's vocals (e.g., on "In Sultry Places," "On and On"). Thematically, the album seems to deal with the confusion of life without Christ. All 12-songs have been remastered for vinyl by Rob Colwell of Bombworks Sound, and fans get a black vinyl with a 12x12 insert, and limited to just 200 copies. Grab this artistic treasure while you can! This is it's first time on vinyl!