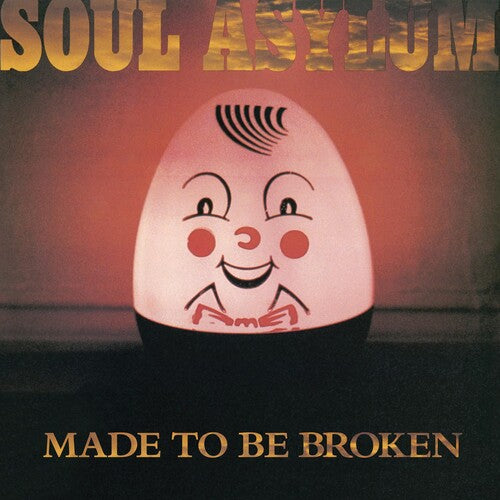 Soul Asylum
Made To Be Broken
Pay in 4 interest-free installments for orders over $50 with Shop Pay.
Only 1 left in stock.
Soul Asylum's sophomore release. Produced by Bob Mould (Hüsker Dü). First time on vinyl since original pressing. Reissue co-produced by Twin/Tone co-founder Peter Jesperson and Grammy®-winning producer Cheryl Pawelski. Soul Asylum first hit the Minneapolis music scene in early 1981. Core members Dave Pirner, Dan Murphy, and Karl Mueller met at local punk rock shows. Coming up in the shadow of formidable bands like Husker Du and The Replacements, show they were all big fans of, was daunting but, ultimately, it inspired them to make a name for themselves. Soul Asylum stood out immediately because of their work ethic and smart, punky hard rock sound. They made four records for hometown label, Twin/Tone Records, before moving on to the majors; first A&M, then Columbia where they scored two platinum albums and won a Best Rock Song Grammy for "Runaway Train." Originally produced by Bob Mould, this reissue is co-produced by Twin/Tone Records co-founder and Replacements manager, Peter Jesperson and Grammy®-winner and Omnivore Recordings, Cheryl Pawelski. This fresh vinyl pressing of Soul Asylum's second long player, Made To Be Broken is the first since it's original 1986 pressings and has been restored and mastered by Grammy®-award winning engineer, Michael Graves at Osiris Studio and cut by Chris Muth at Taloowa.