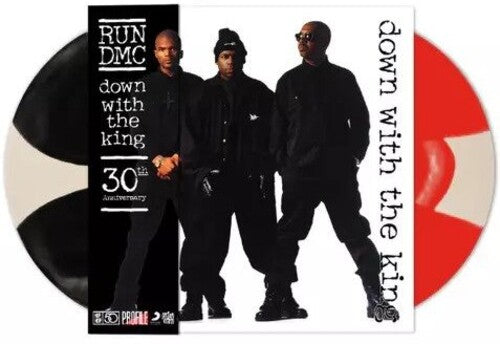 Run-DMC
Down With The King: 30th Anniversary [Black/Red 2LP]
Pay in 4 interest-free installments for orders over $50 with Shop Pay.
Only 19 left in stock.
Run-DMC's Down With The King 30th Anniversary for the first time on vinyl since it's original release, a 30 Year Anniversary pressing on double-colored vinyl with numbered OBI in a gatefold jacket limited to 2000 units and bundled with a colored 7-inch in a picture sleeve of "Down With The King" b/w "Come On Everybody".