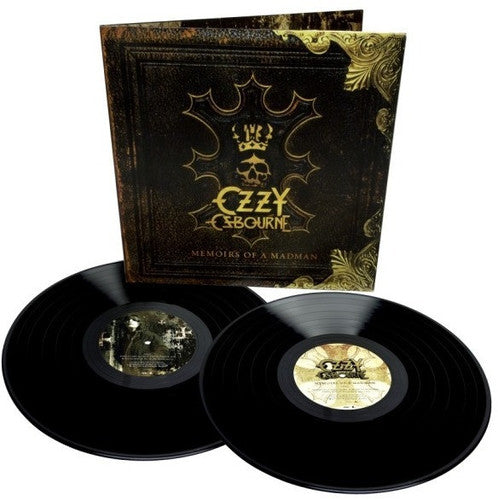 Ozzy Osbourne
Memoirs of a Madman
Pay in 4 interest-free installments for orders over $50 with Shop Pay.
Only 11 left in stock.
Limited Double 180GM Vinyl LP Pressing. 2014 Collection from the Hard Rock Legend. Memoirs of a Madman Serves As a Career Spanning Release Featuring 17 of Ozzy Osbourne's Greatest Hit Singles Remastered and Compiled in One Place for the First Time in His Career. This Set Offers Fans of the Multi-Platinum Recording Artist, Rock & Roll Hall of Fame Inductee and Three-Time Grammy Winning Singer/Songwriter the Ultimate Collection from Ozzy's Distinguished Solo Career. Ozzy's Ongoing Career Spans Four Decades - As Both a Successful Solo Artist and As the Lead Singer of Black Sabbath. His Music Is As Relevant Today As Ever; It Still Resonates Daily on TV, in Movies, on Radio and at Stadium Sports Events. For All the Things Ozzy Osbourne Has Been Known for, This Comp Puts the Focus Squarely on the Thing He Does Best: Crafting Some of the Best, Most Passionate Rock of All Time.