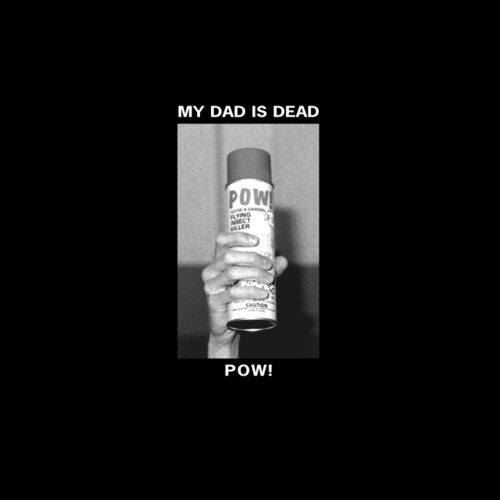 My Dad Is Dead
Pow!
Pay in 4 interest-free installments for orders over $50 with Shop Pay.
Only 1 left in stock.
*AVAILABLE ON LIMITED NATURAL PVC VINYL!!! Here one has a reissue of a My Dad Is Dead record that never was. Recorded shortly after Peace, Love & Murder, The Pow! EP was intended to be released in the summer of 1987 on Cleveland's St. Valetine Records, but that never quite happened. Newly signed to NYC's Homestead Records, it was resolved that the tracks could find a home there, and they were later issued on The Best Defense outtakes compilation on that label. Now, thirty-seven years on, the EP as originally intended is being released. Like it's predecessors, Pow! Is an isolationist post-punk affair with Mark Edwards performing all musical duties. Pow! #features three strong tracks in stunning 45RPM sound, or maybe one should just say it's really freaking loud and sounds better than the last time around. First is a reprise of "Anti-Socialist," a highlight from the 1985 debut album. But this is not a mere re-recording, but a new arrangement of the song with additional sections and lyrics, and a more aggressive feel with unmistakable undertones of violence ("I wanna fix 'em with my bare hands"). On the flip is the haunting "In the Morning," in some ways a foreshadowing of the murderess later meet on "Nothing Special." Wrapping things up is the instrumental "The Best Defense," which is about as spritely and engaging as Mr Edwards gets during this era.