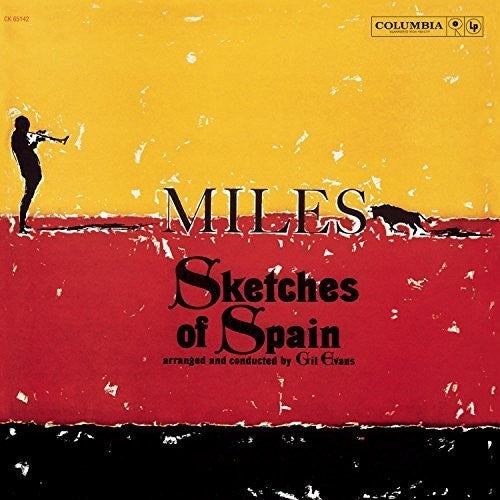 Miles Davis
Sketches of Spain
Pay in 4 interest-free installments for orders over $50 with Shop Pay.
Only 2 left in stock.
'Sketches of Spain' is an album by American jazz trumpeter Miles Davis, released in 1960. Along with 'Kind of Blue', 'In a Silent Way', and 'Round About Midnight', 'Sketches of Spain' is one of Miles Davis' most enduring and innovative achievements. Recorded between November 1959 and March 1960, after Coltrane and Cannonball Adderley had left the band, Davis teamed with Canadian arranger Gil Evans for the third time. 'Sketches of Spain' is the most luxuriant and stridently romantic recording Davis ever made. To listen to it in the 21st century is still a spine-tingling experience, as one encounters a multitude of timbres, tonalities, and harmonic structures seldom found in the music called jazz.