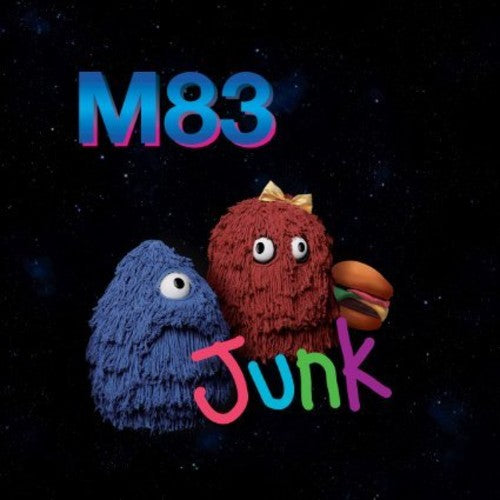 M83
Junk
Pay in 4 interest-free installments for orders over $50 with Shop Pay.
Only 1 left in stock.
Double vinyl LP pressing. 2016 album from French-born and L.A.-based electronic/dream pop outfit M83. Highly anticipated, Junk is not just M83's first studio artist album in half a decade; it's also the follow-up to Hurry Up, We're Dreaming - which upon release in 2011 put M83 in the direct current of the mainstream. So why would Gonzalez try to remove himself from it's follow-up and supplant himself with the surprising likes of Beck and Steve Vai. Wait, Steve Vai? The legendary virtuoso guitar hero who defined an era? On a M83 album in 2016? In trying to "remove" his identifiable musical presence, ironically Gonzalez may have made one of his most personal efforts yet in Junk and with no compromise. With Junk, M83 has succeeded in making what Gonzalez called "an organized mess - a collection of songs that aren't made to live with each other, yet somehow work together. "Every time I make a M83 album, I'm trying to do it on my own terms - and it's the same for this one," Gonzalez says. "Whatever I do, whatever influences I have, it ends up sounding like me. As a musician, I'm just trying to take you somewhere else, beyond your world."