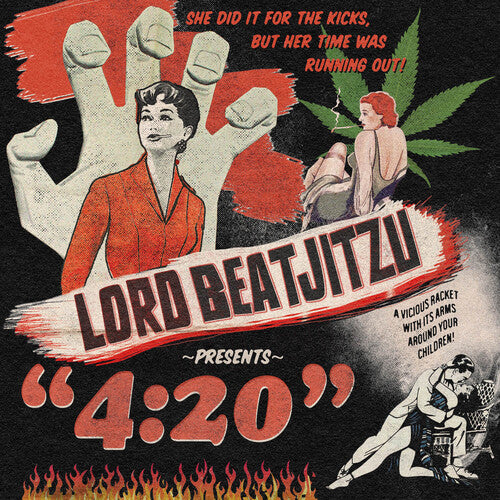 Lord Beatjitzu
Presents 420
Pay in 4 interest-free installments for orders over $50 with Shop Pay.
Only 2 left in stock.
Lord Beatjitzu presents 420, a densely packed album that captures the same sense of euphoria and paranoia one can gain from an extensive and smoky 4/20 celebration. He has crafted a soundtrack with loops upon loops of smoked-out loops. Sort of like the smoke rings that used to emanate from Cheech and Chong having one of their notorious sessions. Adding on to his varied discography, this fits more in line with the varied sample chops of his celebrated Mazinga moniker. Intricately woven to provide the perfect soundtrack for 4/20 and any other day or night that you have a moment to kick back and enter another zone. Lord Beatjitzu is a beatmaker originally from Mexico City D.F. who stays studying and constantly honing his craft. Extremely reclusive and low key, he is known strictly through sparse collaborations and various beat tapes which he has put out starting in 2006. He has put out over 100 beat tapes and collaborations under an innumerable amount of known and unknown aliases.