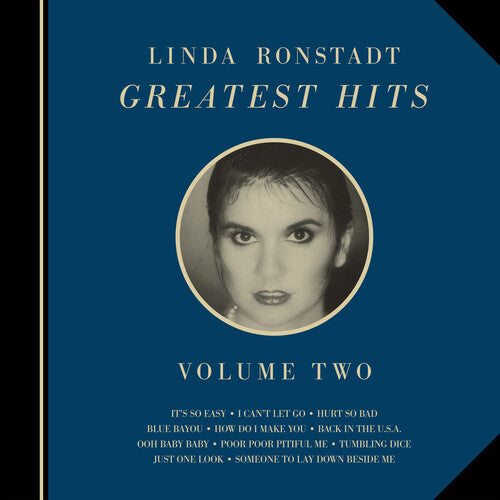 Linda Ronstadt
Greatest Hits Volume Two
Pay in 4 interest-free installments for orders over $50 with Shop Pay.
Linda Ronstadt's Greatest Hits will be reissued on black 180gram vinyl with a special textured jacket for International Women's History Month on March 4, 2022. The Greatest Hits Volume Two showcases Ronstadt's stylistic versatility, hopping across genres from new wave to country to pop and rock, covering some of the most popular standards of her heyday and making them completely her own.
These collections feature hits from "Different Drum" to a cover of the Eagles "Desperado", Holland Dozier & Holland's "Heat Wave", to "It's So Easy" and "How Do I Make You."
ARTIST: LINDA RONSTADT - With roots in the Los Angeles country and folk-rock scenes, Linda Ronstadt became one of the most popular interpretive singers of the '70s, earning a string of platinum-selling albums and Top 40 singles. Throughout the '70s, her laid-back pop never lost sight of her folky roots, yet as she moved into the '80s, she began to change her sound with the times, adding new wave influences. After a brief flirtation with pre-rock pop, Ronstadt settled into a pattern of adult contemporary pop and Latin albums, sustaining her popularity in both fields.
GREATEST HITS VOLUME TWO - LINDA RONSTADT