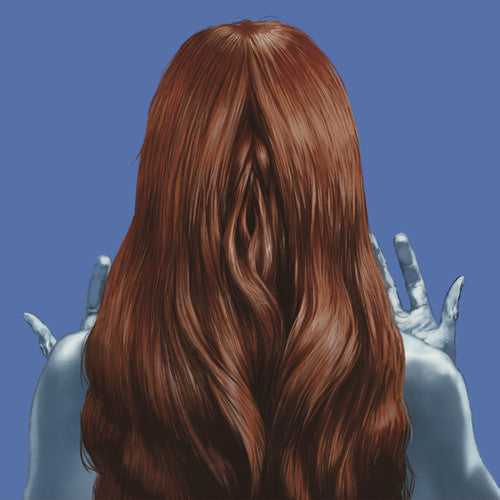 La Femme
Mystere
Pay in 4 interest-free installments for orders over $50 with Shop Pay.
Only 11 left in stock.
French pop connoisseurs La Femme present Mystère. La Femme have made a huge mark on modern Paris's cultural landscape, with the two sides of the city - the glamour and the grit - ingrained in their music. Since the release of their debut album, Psycho Tropical Berlin (BORNBAD 051LP, 2013), their rise has only gained momentum with fans including directors Jacques Audiard and Romain Gavras to legends Jean Michel Jarre and Hedi Slimane. Returning with a more psychedelic sound and guest vocalists that slice through the starkest of electro beats, Mystère sees La Femme celebrating their wonderful city. From the chattering tête-à-tête heard on "Conversations Nocturnes" to the throbbing disco beat of "SSD", a direct reference to the pulsing nightlife hotspot and multi-cultural district Strasbourg Saint Denis where the band is based. Mystère's true intrigue however, lies in La Femme's enigmatic questioning of falling in and out of love. A compendium of short stories describing loves and losses, each song breaks down language barriers through an inventive and astute knack for melody. The elation of a passionate encounter is captured on the ricocheting electronics of "Tatiana", the melancholic acoustic guitar echoes in "Le Vide Est Ton Nouveau Prenom" and the sorrow of a war-torn couple in "Psyzook". Whether delicate or drenched in dirty disco, the impact of Clémence, Marlon and Sacha's gothic mantras mixed with the guest vocal talent of Clara Luciani, Jane Peynot, Naomi Greene, Mathilde Marlière, Angela Hureau, Battista Acquaviva and Sarah Ben Abdallah is perhaps where La Femme's true meaning can be found. Sacha on his band's all-inclusive philosophy: "We don't like the idea of having a leader or a chief: everyone brings to the band what they can and want." Recorded between a castle in Brittany and a Paris basement before being finished up with Sonny Diperri (Animal Collective) in LA, Mystère once again sees backgrounds blurred and worlds collide. The band's chic retro-futurist surf-pop sound possesses the same dose of glamorous punk stomp as before, but this time around it's layered with an elegant fusion of influences from Ennio Morricone, Marie Et Les Garcons's disco-rock touch and the lysergic romanticism of The Velvet Underground. Through increased use of strings and further exploration of sound, Mystère also incorporates the band's new love of oriental sounds, Turkish disco, Tuareg blues, medieval psychedelia to mainstays Brian Eno and Pink Floyd.