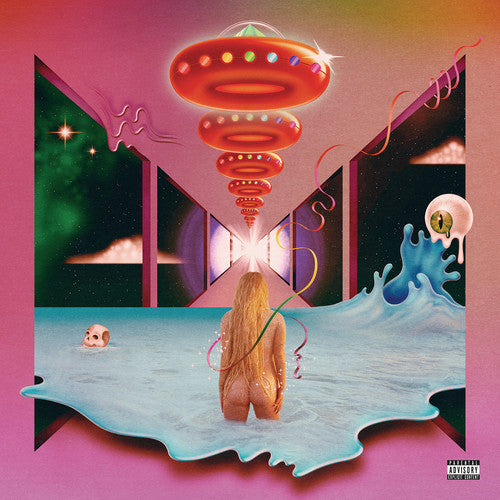 Kesha ( Ke$Ha )
Rainbow
Pay in 4 interest-free installments for orders over $50 with Shop Pay.
Only 7 left in stock.
Double vinyl LP pressing including digital download. 2017 album from the pop star, her first album in nearly five years. Rainbow marks a new beginning for Kesha, one based around inner strength and musical exploration as she achieves her vision for the album by enlisting a roster of collaborators ranging from Eagles of Death Metal to Dolly Parton. Ben Folds produced the title track with Kesha, while Ricky Reed produced and wrote numerous tracks as well. Wrabel co-wrote a collaboration that features the Dap-Kings horn section. Eagles of Death Metal are featured on two tracks, while Parton guests on a version of her 1980 country chart-topper "Old Flames Can't Hold a Candle to You." The track was co-written by Kesha's mother Pebe Sebert, who also has other songwriting credits on Rainbow.