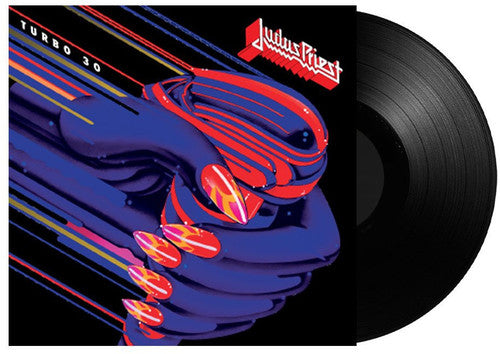 Judas Priest
Turbo 30
Pay in 4 interest-free installments for orders over $50 with Shop Pay.
Only 18 left in stock.
Vinyl LP pressing. Digitally remastered edition of the metal band's 10th studio album, released to coincide with the album's 30th Anniversary. Turbo is the 1986 studio album by Judas Priest, recorded in June - November 1985 at Compass Point Studios in Nassau, Bahamas and mixed in January and February 1986, at Record Plant Studios in Los Angeles, California. Turbo was first released by Columbia on 14 April 1986. The album marked the band's first use of guitar synthesizers. Turbo was an instant commercial success. The album reached #33 in the UK and #17 on Billboard 200, marking the apex of Priest's commercial success and being the band´s highest chart position until 2005´s Angel of Retribution.