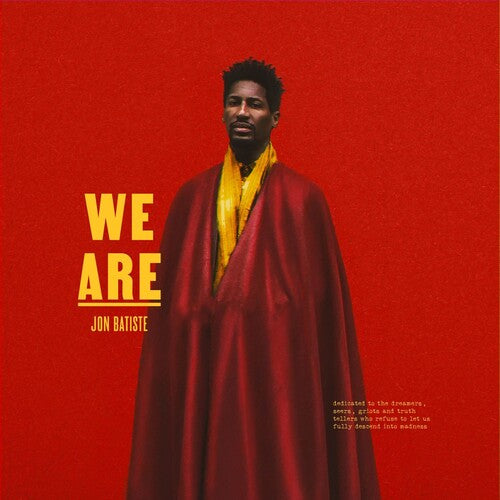 Jon Batiste
WE ARE
Pay in 4 interest-free installments for orders over $50 with Shop Pay.
Only 11 left in stock.
'WE ARE' is the GRAMMY-winning album from musician and activist Jon Batiste. 'WE ARE' celebrates Black American culture and music while exploring themes of lineage, authenticity, excellence and evolution. This album is about honoring roots and traditions, while looking forward to the future and constantly evolving. Featuring Mavis Staples, Zadie Smith, PJ Morton, Trombone Shorty, Kizzo, Autumn Rowe, Steve Jordan, and many more. Vinyl LP pressing.