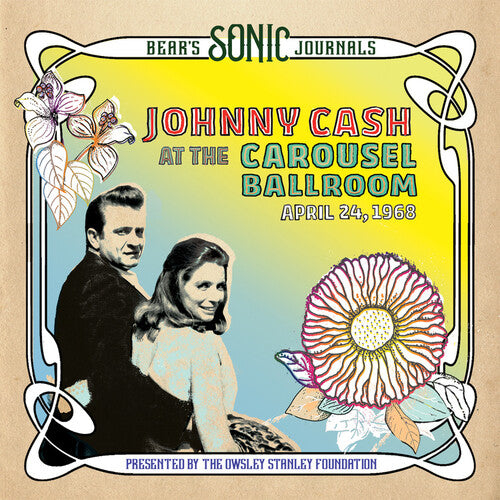 Johnny Cash
Bear's Sonic Journals: Johnny Cash, At the Carousel Ballroom, April 28
Pay in 4 interest-free installments for orders over $50 with Shop Pay.
Only 1 left in stock.
Bear's Sonic Journals: Johnny Cash, At The Carousel Ballroom, April 24 1968, an historic and never-heard live concert recorded in San Francisco by innovative sound wizard Owsley Stanley. Captured in the heart of Haight-Ashbury, just days before the release of Cash's iconic At Folsom Prison album (and over six months before the arrival of the equally revered At San Quentin), At The Carousel Ballroom serves as a third essential - and wholly unique - live document from the era, a moment of cultural collision, with Cash leaning into songs about society's outcasts, while playing a venue operated by The Jefferson Airplane and Grateful Dead. The live album, which will be released on 2LP, features new essays by Johnny and June Carter Cash's son John Carter Cash, Owsley Stanley's son Starfinder Stanley, The Grateful Dead's Bob Weir, and Widespread Panic's Dave Schools, as well as new art by Susan Archie.