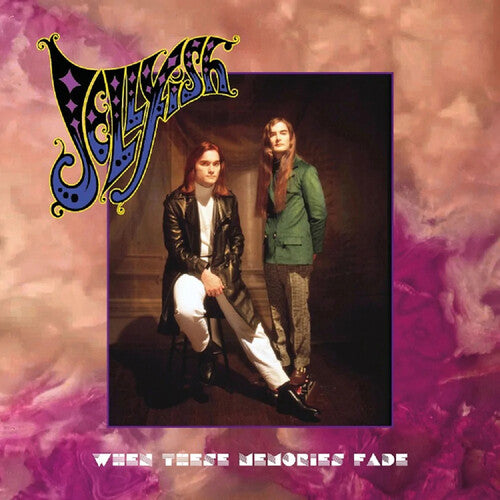 Jellyfish
When These Memories Fade
Pay in 4 interest-free installments for orders over $50 with Shop Pay.
Only 14 left in stock.
While Jellyfish only released two albums in the early '90s, Bellybutton and Spilt Milk, their legend looms large some three-plus decades later with an obsessive fanbase across the world. Twinned talents of vocalist-guitarist Andy Sturmer and multi-instrumentalist Roger Manning Jr. Resulted in some of the most sublime pop music of the MTV era, with arrangements that demanded to be put under the microscope and witticism-laden lyrics that gazed at the world with eyes more gimlet-tinged than the music indicated. Curated with the involvement of Roger Manning Jr., this is the first ever vinyl box set of the bands material. It include the original run of official US 7" singles, all remastered especially for vinyl as well as an exclusive bonus 7" with the final song the band recorded, a loving tribute to Harry Nilsson. The center piece to this set is a 64-page booklet featuring a newly written essay by Maura K. Johnston, fascinating track-by-track interviews and reminisces from ex-band members, incredible previously unseen photographs, rare memorabilia and promotional items. The set is rounded off with an exclusive 3D Poster alongside custom Jellyfish 3D Glasses.