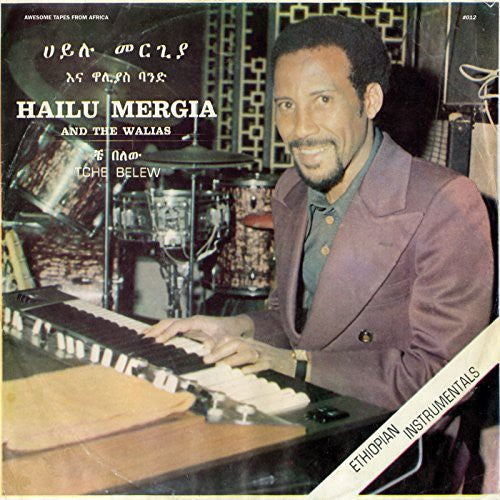 Hailu Mergia & the Walias
Tche Belew
Pay in 4 interest-free installments for orders over $50 with Shop Pay.
Only 13 left in stock.
2014 vinyl LPpressing reissue. The acclaimed and highly sought-after LP by Hailu Mergia and the Walias, Tche Belew, an album of instrumentals released in 1977, is perhaps the most seminal recording released in the aftermath of the 1974 revolution. The story of the Walias band is a critical chapter in Ethiopian popular music, taking place during a period of music industry flux and political complexity in the country. Hailu Mergia, a keyboardist and arranger diligently working the nightclub scene in Addis Ababa, formed the Walias in the early 1970's with a core group of musicians assembled from prior working bands.