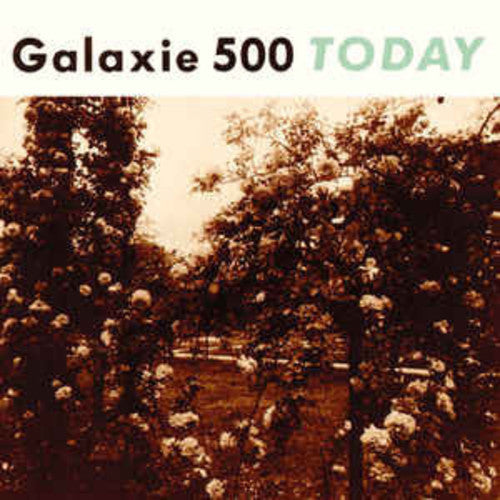 Galaxie 500
Today
Pay in 4 interest-free installments for orders over $50 with Shop Pay.
Only 18 left in stock.
When Galaxie 500's Today was released in 1988, it set off a chain reaction of quiet explosions still being felt. Never before had a record so emphasized the calming elements of rock music, transforming what at first seems like a collection of bridges into fully realized songs. And one can draw a straight line from here to the many groups they influenced, like Low, Belle & Sebastian, and Bon Iver. Today is full of idiosyncrasies. The trio of Damon Krukowski, Dean Wareham, and Naomi Yang were recent Harvard grads who intuitively eliminated any histrionic tradition to rock songs, leaving core emotion (not for nothing did they include a cover of "Don't Let Our Youth Go to Waste," by the kings of feeling, the Modern Lovers). It was produced by Mark Kramer, who was best known for his work with cataclysmic slop rock pioneers such as Bongwater, Ween, and King Missle. The band's hometown of Boston was just coming out of it's love affair with Mission of Burma and pouncing upon the spasmodic electricity of the Pixies. Despite, or perhaps because of, all these elements, Today thrived. More than 20 years after it's initial release, it's title is still no misnomer. The music, recorded with what many thought at the time was too much reverb, sounds present, alive, and indeed a product of today. Songs like "Flowers," "Temperature's Rising," and of course "Tugboat" (the band's debut single) stand the test of time and exist in an eternal now. For the first time since it's original pressing, Today is available again on vinyl. Cut by vinyl ace Kevin Gray from a remaster by Kramer and Alan Douches, the album sounds more vibrant than ever, and Galaxie 500 exists again as one of the most enrapturing and glorious bands to emerge from the underground in the past 25 years."