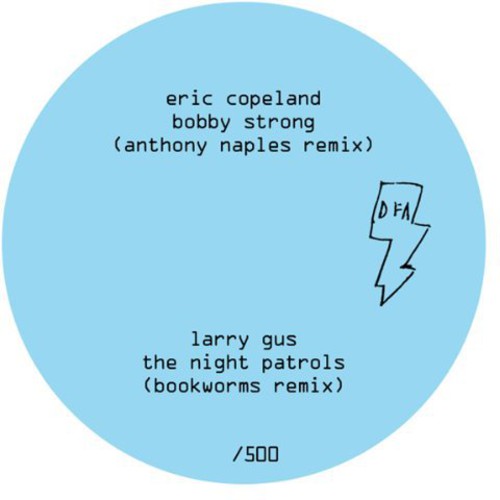 Eric Copeland
Anthony Naples Remix / Bookworms Remix
Pay in 4 interest-free installments for orders over $50 with Shop Pay.
Only 2 left in stock.
DFA takes two artists who released different sorts of summer psychedelia in 2013 and pairs them with two fantastic new remixers / producers who have both done work for L.I.E.S.-Anthony Naples (whose personal obsession with Black Dice made him an obvious candidate for the job) and Bookworms (who Larry Gus watched play live at Output this year, mouth agape). Naples takes "Bobby Strong" and ends up with what is essentially "Cone Toaster Pt. 2," which is just what you wanted. Bookworms shreds "The Night Patrols" before building something dark and loud, sheets of sound layered on top of relentless sub sounds. A real surprise, this unique marriage of artists and remixers is limited to a hand-stamped and numbered edition of 500 blue-label copies with custom spine labels and download codes.