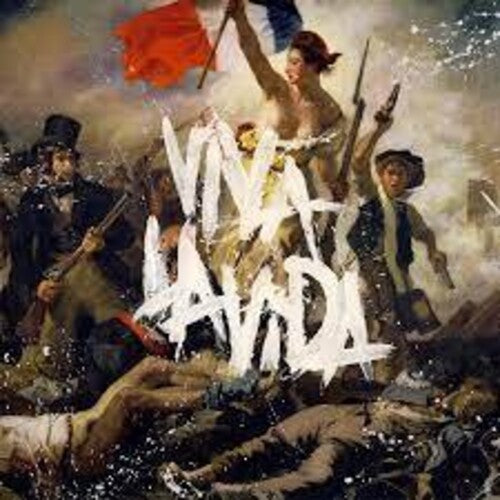 Coldplay
Viva La Vida or Death and All His Friends
Pay in 4 interest-free installments for orders over $50 with Shop Pay.
Only 2 left in stock.
'Viva la Vida or Death and All His Friends', often referred to as simply 'Viva la Vida', is the fourth studio album by Coldplay, released in 2008 on Parlophone Records. The album was named after a Spanish phrase that translates in English as "Live the life", although it can also be taken as "Long live life". Lyrically, the album contains references to love, life, death, and war. Recording sessions for the album took place during June 2007 to April 2008 and featured production by Jon Hopkins, Rik Simpson, Markus Dravs, and Brian Eno. The album was their first to be produced by Eno as the band explored more experimental styles. The album cover of Viva la Vida is the painting Liberty Leading the People by Eugène Delacroix. Viva la Vida was both a critical and commercial success with fives songs released as singles to promote the album. "Viva la Vida" became the band's first song to reach number one in both the United States and the United Kingdom. It won Best Rock Album at the 2009 Grammy Awards and was also nominated for Album of the Year. It was the best selling album of 2008 and by 2011, the album had sold more than 10 million copies. This album is on black vinyl housed in a gatefold sleeve with a 12 page booklet insert, pressed in Europe via Parlophone Records.