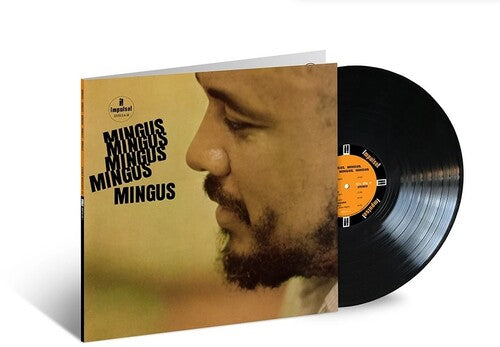 Charles Mingus
Mingus Mingus Mingus Mingus Mingus
Pay in 4 interest-free installments for orders over $50 with Shop Pay.
Only 20 left in stock.
Mingus Mingus Mingus Mingus Mingus (Verve Acoustic Sounds Series) [LP]
One of the quintessential Charles Mingus recordings regardless of label, Mingus Mingus Mingus Mingus Mingus finds a mini-big-band playing some of Mingus' best-known compositions –albeit with new titles! Features Mingus favorites Eric Dolphy, Booker Ervin, and Jaki Byard among its all-star cast. Verve's Acoustic Sounds Series features transfers from analog tapes and remastered 180-gram vinyl in deluxe gatefold packaging.
MINGUS MINGUS MINGUS MINGUS MINGUS