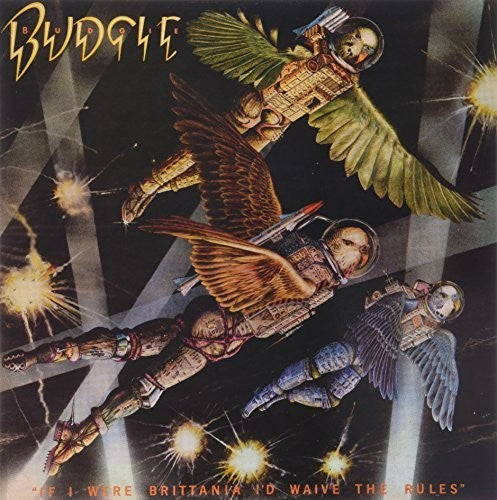 Budgie
If I Were Brittania
Pay in 4 interest-free installments for orders over $50 with Shop Pay.
Only 2 left in stock.
Limited 180gm vinyl LP pressing. If I Were Brittania I'd Waive the Rules is Budgie's sixth album, released in April 1976. The title is a pun on the concept of Brittania ruling the waves. Budgie are described by author Gary Sharpe-Young as one of the earliest heavy metal bands and a seminal influence to many acts of that scene with fast, heavy rock - an influence on the New Wave of British Heavy Metal (NWOBHM) and acts such as Metallica - being played as early as 1971. The band has been noted as "among the heaviest metal of its day". Includes 'Ann Neggen', 'Sky High Percentage' and more.