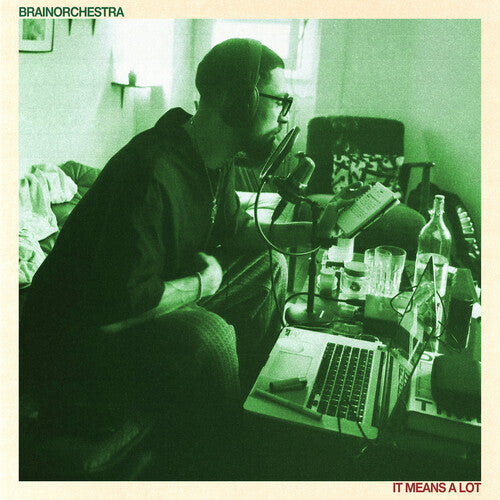 Brainorchestra
It Means A Lot
Pay in 4 interest-free installments for orders over $50 with Shop Pay.
Only 1 left in stock.
New Jersey-based emcee/producer Brainorchestra returns with his latest effort, It Means A Lot. The eight track EP takes a look into his new perspective on life following the success of his previous release, Big Brain, which has made a major impact on his career. Pieced together by unapologetic honesty, new experiences and growth, Brainorchestra is joined by a supporting cast that includes both Butch Dawson and Kenn Starr, we are witnessing the start of practice paying off. The record is produced, recorded, mixed and mastered by the fast-rising artist, and comes equipped with the b-side instrumentals. It Means A Lot is set to be released through his recent partnership with Fat Beats.