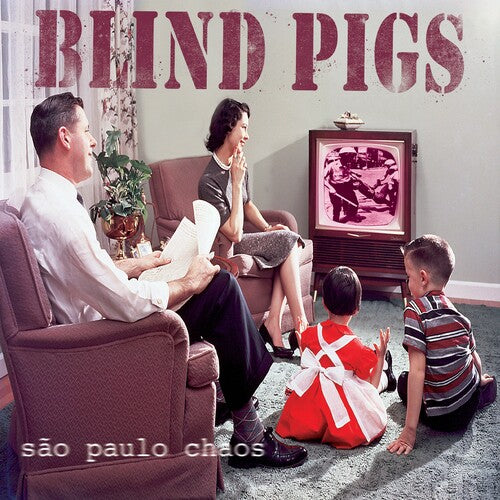 Blind Pigs
Sao Paolo Chaos
Pay in 4 interest-free installments for orders over $50 with Shop Pay.
Only 1 left in stock.
Limited vinyl LP pressing. Released in 1997, at a time when punk was blowing up all over the globe, this blast from the southern hemisphere really turned heads - and for many, has never left that heavy rotation section of the ol' record collection. Blind Pigs was seen by many as Brazil's mohican response to Rancid, the Casualties, and streetpunk. This album is a true part of Brazilian punk rock history, but for many has been near impossible to -find... until now! Peppering back and forth with songs in both English and their native Portuguese, always with the angst and intelligence that this band would become well known for, these tunes are timeless and need to be a part of your life.