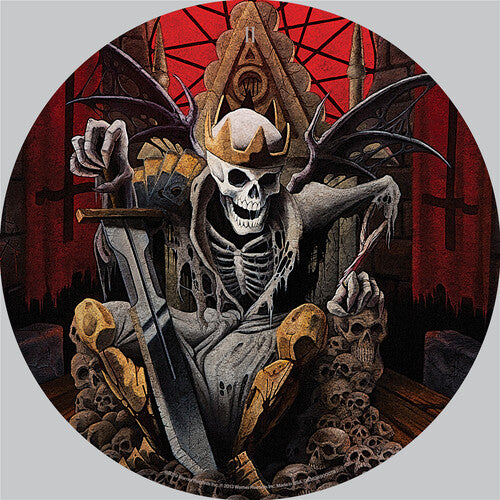 Avenged Sevenfold
Hail To The King {Picture Disc}
Pay in 4 interest-free installments for orders over $50 with Shop Pay.
Only 5 left in stock.
Hail to the King is the sixth studio album by heavy metal band Avenged Sevenfold, originally released in August, 2013. The album was produced by Mike Elizondo. Hail to the King is the only Avenged Sevenfold album to feature drummer Arin Ilejay, prior to his departure in July 2015. It is also the first Avenged Sevenfold album without musical contributions from Ilejay's late predecessor, Jimmy "The Rev" Sullivan. The album was a commercial and critical success, reaching #1 on the Billboard 200. This marks Avenged Sevenfold's second album to top the Billboard chart, as well as their first to reach #1 in the UK, topping the UK Albums Chart. It also topped the Canadian, Brazilian, Finnish and Irish album charts. Double picture disc vinyl LP pressing.