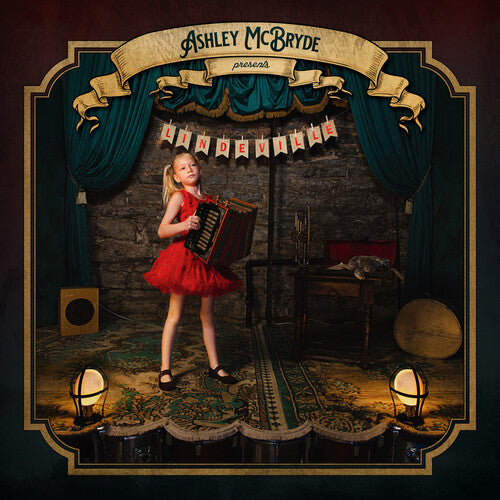 Ashley McBryde
Ashley McBryde Presents: Lindeville
Pay in 4 interest-free installments for orders over $50 with Shop Pay.
Only 4 left in stock.
Vinyl LP pressing. Ashley McBryde set out with a group of her favorite collaborators to work up a project they had no intention of ever recording or releasing. What came from that weeklong songwriting exercise in a rural cabin outside Nashville is Ashley McBryde Presents: Lindeville, a distilled version of everything that listeners have come to appreciate from McBryde: raw, honest, specific portraits of small-town America, and the many characters that you may encounter in any one of them. The project tips it's hat to the writing methods of legendary Nashville songwriter Dennis Linde ("Goodbye Earl," "Burning Love," "Bubba Shot the Jukebox").