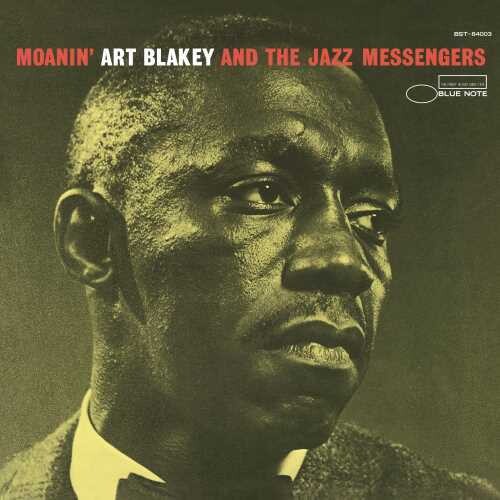 Art Blakey & Jazz Messengers
Moanin'
Pay in 4 interest-free installments for orders over $50 with Shop Pay.
Only 17 left in stock.
Limited 180gm vinyl LP pressing. 1958's Moanin' - featuring the great drummer w/ trumpeter Lee Morgan, tenor saxophonist Benny Golson, pianist Bobby Timmons, & bassist Jymie Merritt - was the perfect crystallization of the band's bluesy, soulful sound, & it still stands today as perhaps the most quintessential hard bop recording of all-time. The album also introduced several indelible Golson compositions that would become standards of the jazz songbook including "Along Came Betty" & "Blues March."